Tokheim Stoneware x Abigail Spence
Spring Tree Bowl
New leaves begin to bud atop the lid of this bowl! This bowl is perfect to hold all manner of items or to be used for serving food at the dinner table.  
Spring Tree Bowl
Rabbit Burrow Mug
This mug depicts a rabbit sleeping safe and sound inside its burrow. Plants circle the entire mug, extending their roots deep into the group.
Rabbit Burrow Mug
Fox and Rabbit Bowl
A fox and rabbit follow each other in an endless chase. Available in both Everly Blue (pictured) and Oatmeal!
Fox and Rabbit Bowl
Fox Jar
A fox perches atop a jar, creating a unique handle! Leaf designs encircle the neck of the jar.
Fox Jar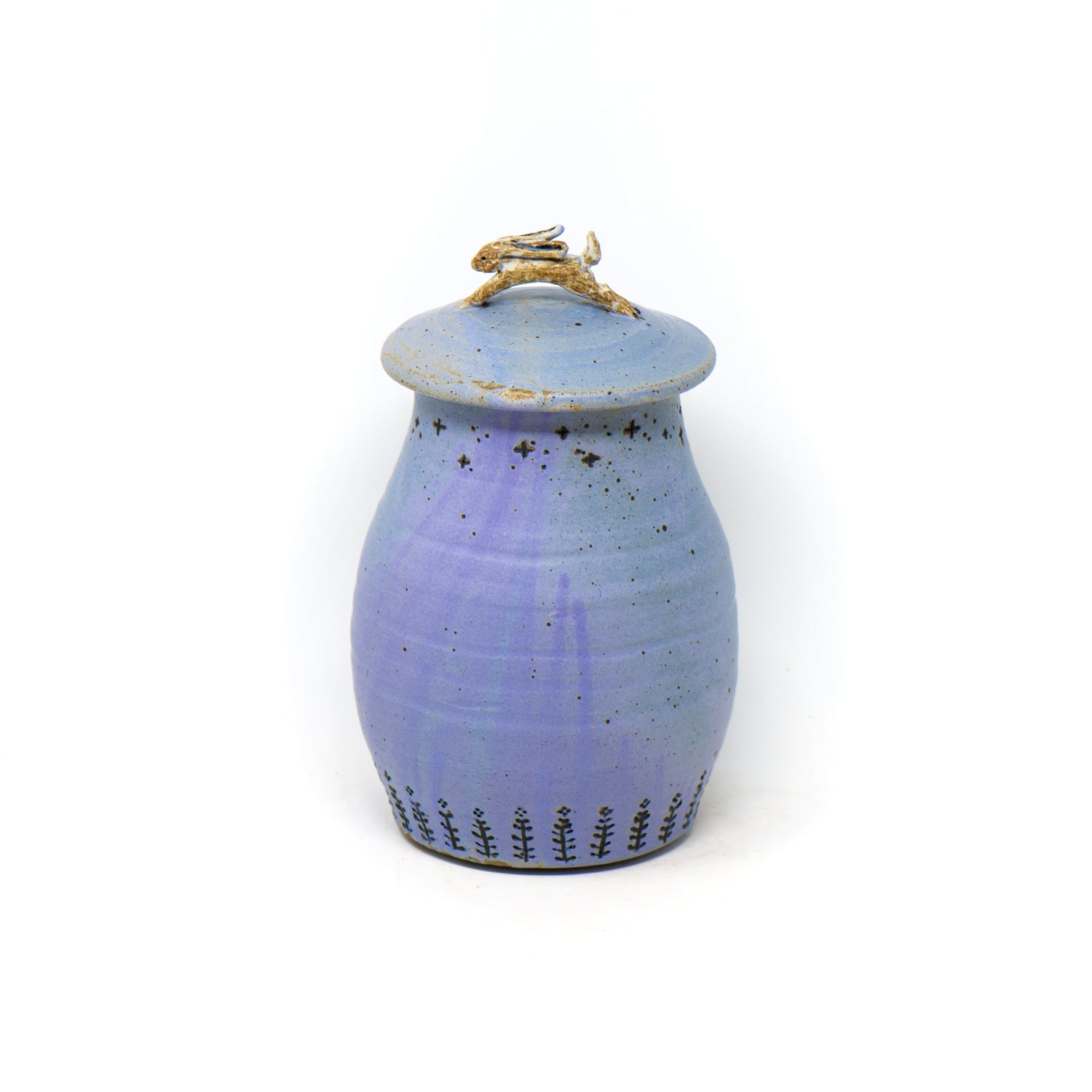 Rabbit Jar
This jar shows a nighttime scene, a rabbit handle forever running above the stars.
Rabbit Jar